Claudia Bell, a mainstay of New Haven's original music scene in the fertile late 1970s and 1980s as a music journalist and bassist, died Aug. 14 at age 69 after a long battle with cancer. One of her pals and bandmates, Michael Barone, offers some thoughts below about her and what it was like to be in New Haven back then.
If it hadn't been for a guy named Gorman Bechard and his To imagine magazines and record conventions, we may never have been honored by the presence of a woman named Claudia Chapman Bell in our lives.
It was 1978 and I was living in the urban wasteland known as Waterbury. I had just graduated from high school and was bored, frustrated and alone in the oppressive, cultureless dump where I lived. I wanted more and I knew I had to get out of there as soon as possible.
I was a music fanatic since I was old enough to work as a record player. I worked in the record department of a G. Fox in the Naugatuck Valley mall where I met a few like-minded people – Phil Duarte, Fran Fried and Gary Soucy – who were equally enthusiastic about The Ramones, Elvis Costello & The Attractions, The Clash, The Buzzcocks, as well as ​'Music from the 60s.
One day I ventured into a Rhymes record store in Waterbury and first met To imagine Magazine with my hero Elvis Costello on the cover. I couldn't believe this magazine was actually published in Waterbury. After buying it and reading it cover to cover about 100 times, I decided that I had to meet the people who published this magazine.
In the fine print was Gorman Bechard's phone number. I decided to call it a day.
After a long conversation, he invited me to To imagine office (the basement of his aunt's house). We quickly bonded over the music we both loved. We became friends and ended up playing music together.
Apparently Gorman had placed an ad for music writers in the classifieds section of, I think, Reader's Digest. Claudia Chapman, who lived in Wolcottville, Indiana, responded to the ad.
Claudia was born in Lagrange, Indiana on November 8, 1952. Claudia's interest in photography and music merged when she began attending concerts in Fort Wayne as a teenager and photographing the acts that she was going to see. She combined these interests with her writing skills. When she called, she was already publishing the now highly sought-after Led Zeppelin fanzine titled pure bluesshe was therefore no stranger to excellent music journalism and publishing.
I was there when she called the office. For some reason I spoke with her and found her to be extremely knowledgeable and charming. She was in a marriage that had broken down, was in a difficult situation emotionally, had two little girls and wanted to start her life over somewhere else. She decided to visit us in Waterbury.
I think the first time I met her was at one of the To imagine recording conventions, which were like heaven for music geeks.
She decided to move to Waterbury, and she became an important part of the magazine, the recording conventions and our band.
Claudia was still on the scene. She and I grew closer and closer and eventually shared an apartment.
Of course, in those days, we went to New Haven quite often, visiting Ron's Place, The Oxford Ale House, Toad's Place and The Arcadia Ballroom.
We saw everyone together, and I mean Everybody. We lived, breathed, ate and slept to music. Claudia has chronicled most of the shows we've been to with her brilliant photography.
She got a job in the business offices of The Advocate newspapers, a chain of alternative weeklies with a New Haven edition that covered the music scene closely. She began writing music articles for The New Haven Advocate, covering tours and local musical performances. Soon she was a week old ​"Musical Notes" which was a must-read in town for years.
At that time, I was working at Cutler's Record Shop on Broadway in New Haven and playing music with a guy named Craig Bell and a talented person named Forrest Harlow. We brought in Jon March (who had played in a band called Disturbance with me) on bass and keyboards, and we called ourselves Future Plan.
Claudia was at all of our rehearsals and concerts, helping us, supporting us and soaking us up. During this time, Claudia and I went to every gig possible and saw bands you could only dream of seeing now.
Before long, Future Plan changed its name to The Plan. Johnny March left the fold, which left us without a bass player. After a short stint with another bassist and several ridiculously frustrating auditions, we realized the coolest person possible was right there in front of us: Claudia. She already knew the songs. It was like she almost wanted to play bass with us, and she did.
The Plan played everywhere and became a tight little unit, Claude and I propelling Forrest and Craig to new heights. About two years later, for reasons I can't remember, Forrest left the band and was eventually replaced by the amazing Tom O'Connell, and we officially became The Bell System.
We played many gigs in New Haven and surrounding cities and states. We played at CBGB's in New York (just like The Plan). We did radio shows, made videos. Craig wrote the song ​"America Now," which to my ears is even more powerful and poignant today than it was in 1985.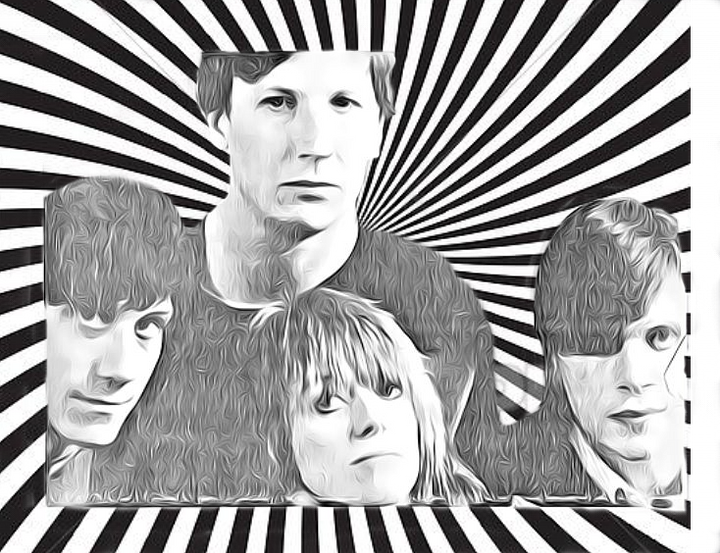 We kind of took it as far as we could with this lineup and Tom and I moved on. A new Bell system is reborn a little later.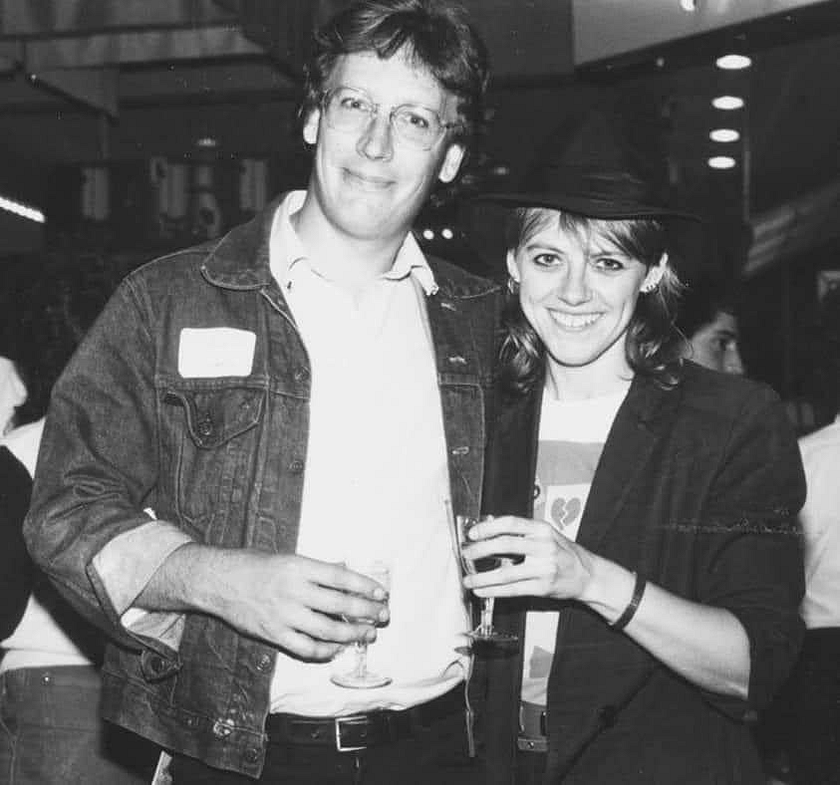 Craig and Claudia have fallen in love. They married on June 6, 1986, and they continued to play music together throughout New England and New York until they moved to Indianapolis in 1989, when Craig transferred there in conjunction with his job for the railroad. Back in Indiana, Claudia found work in the book publishing industry and spent 20 years designing books for several publishing companies. she worked on the series of ​"Books "For Dummies". After retiring, she went independent in the industry and also worked again with Craig in a revived version of the band The Rhythm Methodists.
His years in New Haven were such a rich, eventful time, pivotal to music, culture, concerts, friendships, journalism and clothing, and I was blessed and privileged to have him spent with her.
There's not a single thing I can think of from that time that didn't involve Claudia.
One thing that will forever link the lives of Claudia, Gary Soucy and me is that we were together at the exact moment John Lennon was murdered. Howard Cosell was on TV, and you know the rest. Sharing something so monumental and traumatic together is like freezing time for eternity.