Trenton's First Friday – an evening of late-night, light-refresh gallery art exhibitions held on the first Friday of every month – is back and becoming a growing thing in the capital.
TC Nelson, owner of the Trenton Social restaurant on Broad Street, saw no reason why the Philadelphia model wouldn't work here in one form or another – even after a string of First Fridays on Warren Street was stalled.
But undeterred by this and the lack of commercial art galleries, Nelson began hosting art previews on the first Friday of each month at the restaurant in 2011.
Now Trenton First Fridays has five locations and hopefully more on the way.
The Mill Hill Saloon, Passage Theatre, Works of Art and Trenton Public Library join the social pioneer of Trenton.
Nelson says he's glad others are joining and seeing the event grow in popularity.
"We get people off the sofas and enjoy a new art exhibit every month. We are a destination," Nelson says.
Although art from Trenton Social reinvigorates the space every month, Nelson says, "I love the bittersweet experience of seeing existing artwork fall, but the exhilarating feeling of seeing new artwork installed every month. »
The curator of the Trenton Social Space is Aine Mickey, a Trenton native whose vision is to create opportunities for established and emerging artists.
Like all curators active in First Fridays, Mickey is an artist. She uses documentary photography to present and discuss economic inequalities in today's society and works under the pseudonym Brass Rabbit.
Brass Rabbit started organizing the Trenton Social a year ago. A freelance curator, she also coordinates art events at the Grounds For Sculpture in Hamilton and the Arts Council of Princeton.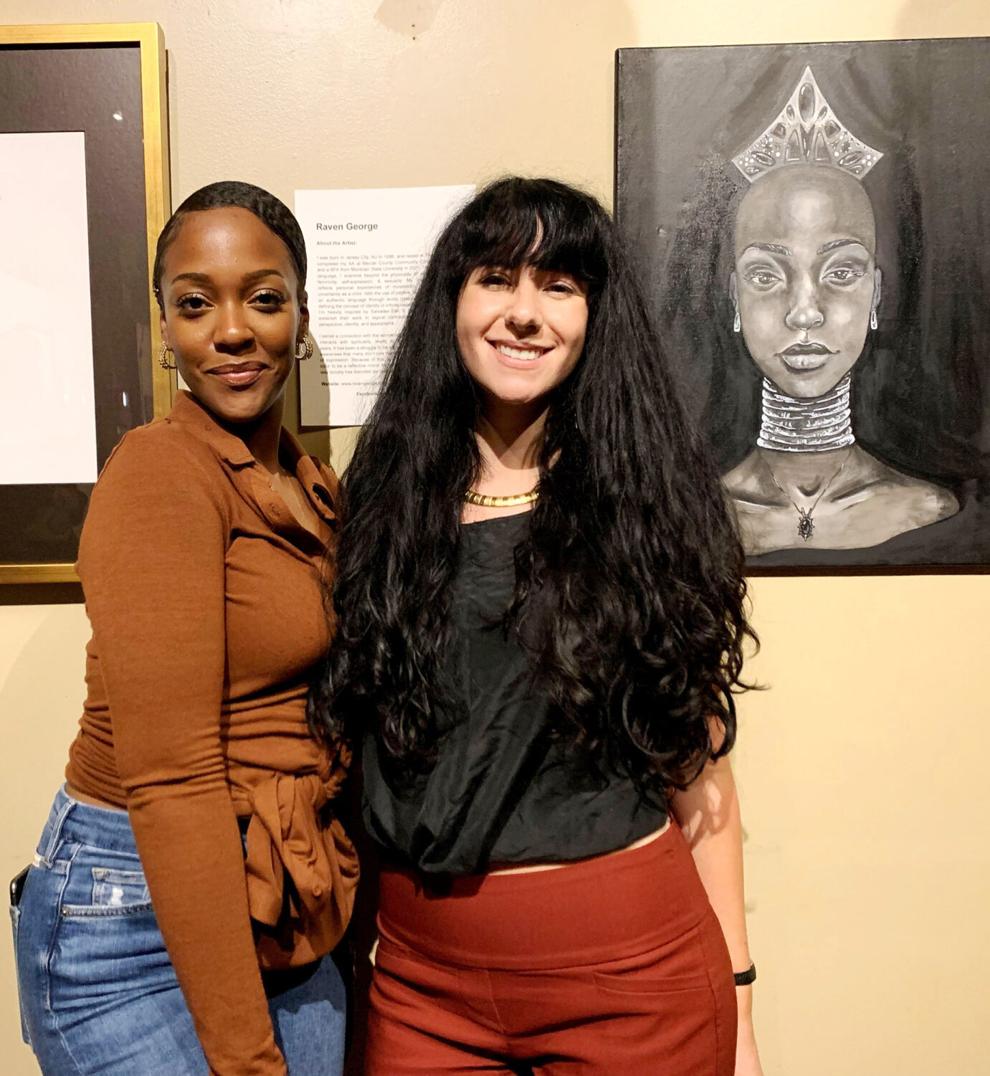 At Trenton Social, she enjoys the idea of ​​bringing people to meet, greet and see new art.
"It's not stuffy or a white box like some galleries. We can do things like a recent exhibition of poetry printed on the walls adorned with 500 colored folded paper airplanes," says Brass Rabbit.
The April show presents a 100% vegetable exhibition. She calls it "a group show where all the work has an herbal component" and "encompasses many different art styles and media.
"I think of themes all the time and try to fit them into the calendar where they will work best. I like bright colors for winter and group shows with open calls. A solo artist can bring a good audience, but for an emerging artist, group shows sometimes work best All structures/dwellings and LGBTQ celebration are thematic shows I see on the horizon for the Trenton Social.
Brass rabbit also sees "this space as an incubator where new artists can learn the basics of directing". This includes "learning the logistics of pitching their work" and "preparing for work, time management, writing their biography and statement, etc."
She adds, "We also sell a lot of work here at Trenton Social. People come to collect art. This is our ultimate goal, to collect works of art.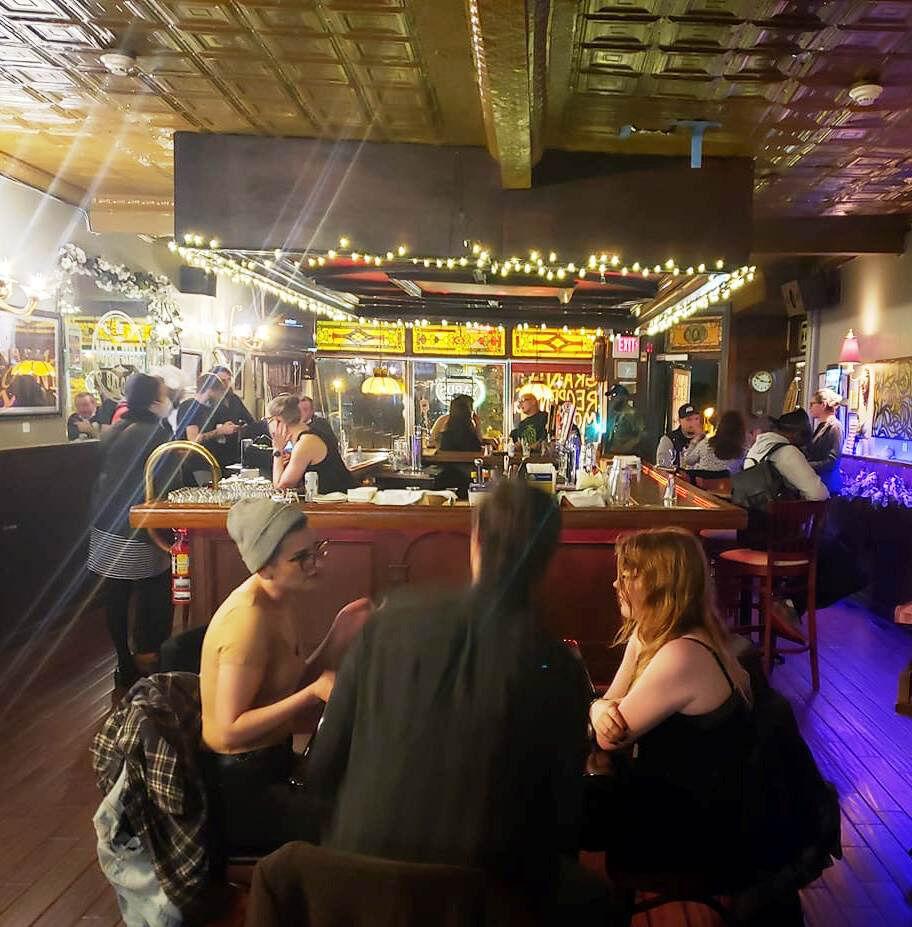 Down the block from the Trenton Social on Broad Street is the Mill Hill Saloon. The longtime music venue saw art openings as a natural extension and joined First Friday efforts around 2018.
Curator Buck Malvo, a Trenton resident, estimates he has exhibited the works of more than 100 artists over the past four years.
Malvo says, "We provide the whole experience, visual, audio and social. We incorporate live music, food, drink and camaraderie. We are a showcase for the region's artistic community, and they value us.
"Talent in this field has unlimited potential. We have all genres: painting, sculpture, realistic, graffiti, cartoons.
"Pound for pound, I think we have some of the best art in the state. We can compete with anyone. This place has grown organically and has the ability to experiment. The community supports him.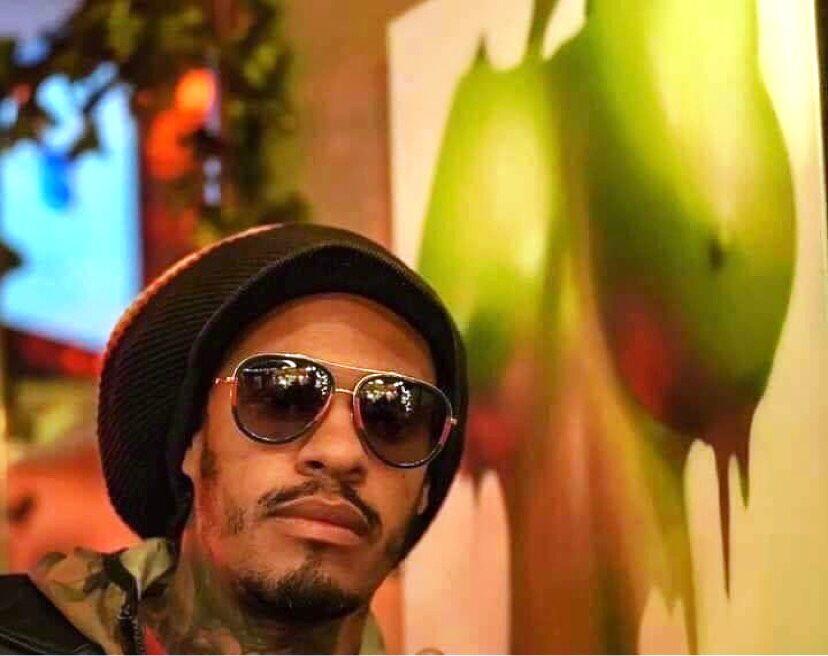 "During openings it's great, and during the day, during lunches, I see the 'unartistic' crowd looking intently and at the work and collecting it," says Malvo, a photographer who will be showing his own work at Starbucks in Trenton later that year.
On this first Friday of April at the Mill Hill Saloon, in addition to DJ Lord Stinkeye, artists Raven George, Phil McConnell and Jane Zamost will exhibit. Malvo also enjoys showing work from the Trenton A-Team, local artists with a connection to the Trenton Area Soup Kitchen.
"It's all social media and word of mouth. I like curator. I like the community here. I think if we do good things artistically it will spread, it feels good to help out and see people succeed.
Malvo adds: "We are giving the place a whole new life with the art hanging on Mill Hill. The community is able to express its creativity and see it take hold. For the future, I would like to show the art of young people from the area and also create an online gallery for the art that we present here at Mill Hill.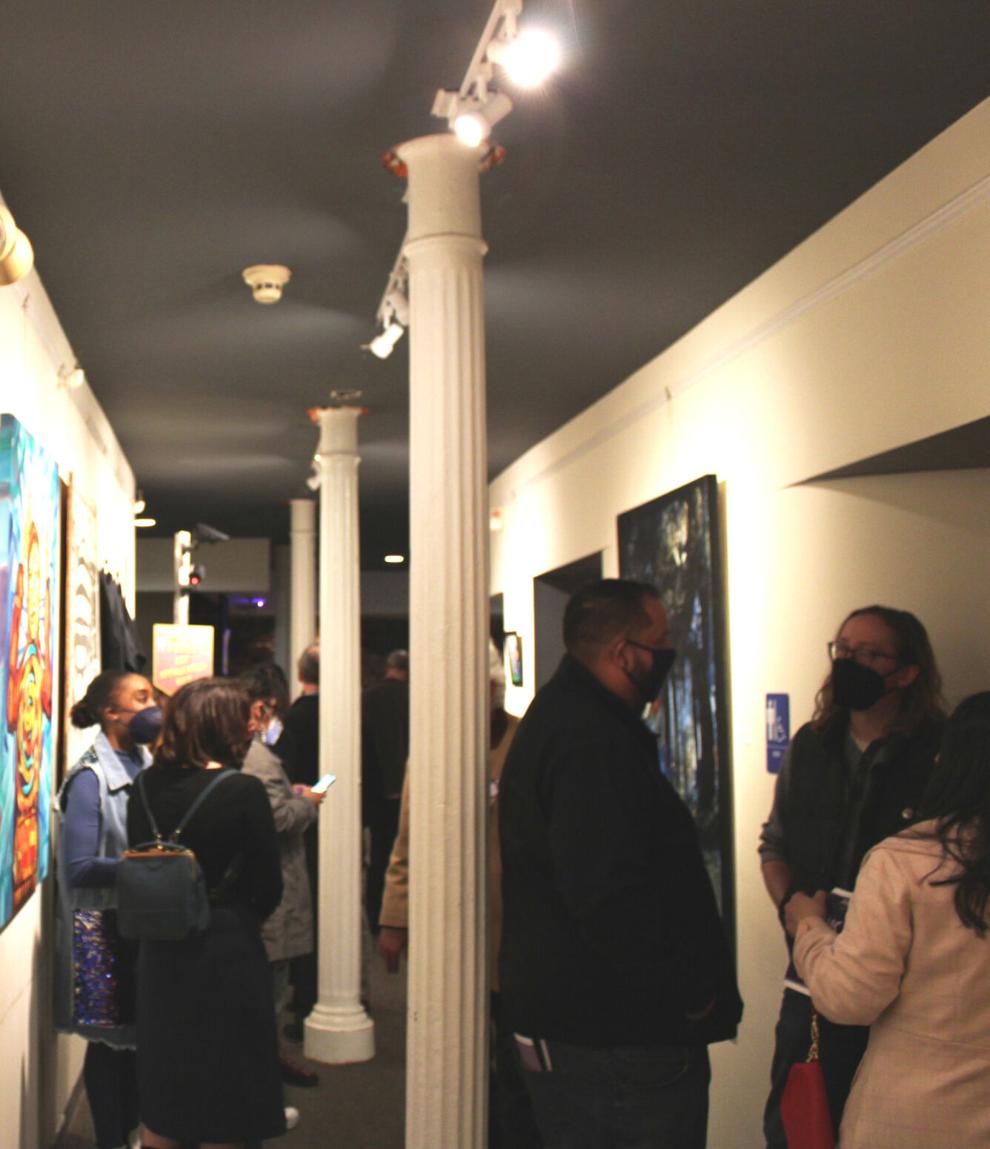 Meanwhile, Jonathan "Lank" Conner, along with Trenton photographer Habiyb Shu'Aib, co-hosts and coordinates Friday openings at Passage Theater and Artworks.
An artist and arts educator, Conner lives in the Chambersburg section of Trenton, works for Monmouth University, and teaches drawing, two-dimensional design, and digital media at Mercer County Community College. He is also a Public Projects Manager at Artworks Trenton.
Conner says Artworks is adding the First Friday screenings to its regular Saturday night openings to help people who can't attend on Saturdays.
Looking to the future, he says, "As we promote and have successes, more people, artists and places will get involved. With the warm weather and easy walking distance, I see attendance increasing.
The April Passage Theater exhibit is titled "Trenton Committee for Unity". It features work that addresses Trenton's rich history of civil rights activism, issues of modern American education, and the power of community organizing. The vernissage will include a round table of artists on the evening of the vernissage.
The show coincides with the Passage stage production, "Janet Wide Awake: The Hedgepeth-Williams Dream".
The play set in the 1940s tells the story of when Gladys Hedgepeth and Berline Williams challenged the Trenton school formerly known as Junior High No. 2 and its segregation policy after their children were not been admitted because of their race. A landmark Supreme Court decision has been rendered as a result of this challenge.
"It's great to have art, theater and music. This town is really small and a First Friday event can help tie it all together. I can see a bike tour of the sites at the future as well," says Conner.
Artworks Trenton will present the New Jersey State Council on the Arts Fellowship exhibit, featuring 38 state recipients of the 2019-2021 Visual Arts Fellowships.
Then there is the newcomer. The Trenton Free Public Library features its new Young Adult Room mural by Trenton artists Leon Rainbow and Lori Johansson.
Speaking about the phenomenon and the future of Trenton's First Friday, Conner said, "We'd love to see more venues join in. I think 15 to 20 would be a good number doable."
For more information on First Friday locations, times and show times, visit www.trentonsocial.net, www.facebook.com/millhillsaloon, www.passagetheatre.org, artworkstrenton.org and www.trentonlib.org .